Tara and Joey's Wedding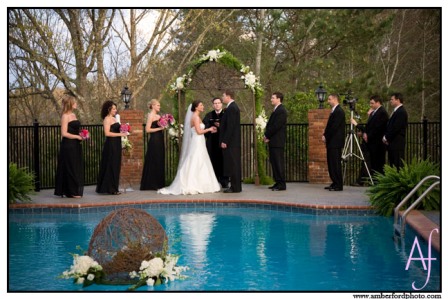 The Carraway-Davie House's fantastic view overlooking the Cahaba River was the backdrop for Tara and Joey's wedding this past Saturday.
Out-door nuptials can be a risky, but in this case, the weather couldn't have been better!  Storms cleared just in time to leave behind a stunningly dramatic cloud structure and lighting that was a photographer's dream.
And certainly the handsome couple deserved the camera's eye!  It was great to see Vann Cook (CAM Video) and our other colleagues recording the beautiful occasion for the history of the new family.  Our special thanks to Amber Ford of  Amber Ford Photography for sharing her wonderful shots!   Dr. Joe G.  officiated over the ceremony and music was provided by vocalist Kim M. and our Dolce Duo.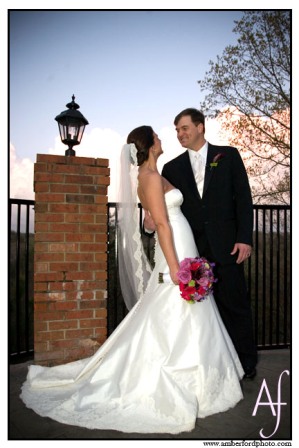 We really enjoyed working with Tara in her wedding planning…she was a delight!  Best wishes to the new couple!